In order to maximise the impact of your support St Edmund's partners with trusted external organisations to provide avenues for efficient transnational donations. We can also assist UK-based donors in setting up efficient mechanisms to support their philanthropy.
There are many other methods by which you could choose to make a donation to support St Edmund's and we would be delighted to hear from you to discuss your gift. In addition to those listed below you can donate via: bank transfer, cheque, a gift of stocks or shares, credit or debit card donation, or Direct Debit (from your UK bank account).
---
Donating from the United States of America

Thank you very much for your interest in supporting St Edmund's with a gift from the United States of America. You can make a tax-effective donation to St Edmund's College from the USA through Cambridge in America.
Cambridge in America is a registered 501(c)(3) tax-exempt organization under the Internal Revenue Code allowing for US donors to qualify for an income tax deduction to the limits allowed by law. In compliance with IRS regulations, the Board of Directors of Cambridge in America maintains control and discretion over the allocation of gifts to collegiate Cambridge. Gifts are reviewed and approved by our Board of Directors and funds are the granted to benefit the University of Cambridge and its member Colleges.
Online gifts to St Edmund's through Cambridge in America can be made on a monthly, one-time, or multi-year basis. Please, specify St Edmund's College in the gift details section of the Cambridge in America donations form. You can also specify which of our funds you wish to donate to in the "Special instructions/other designation" field. Make your gift to St Edmund's online.
Cambridge in America also supports a range of different ways to give which you can read more about on their website.
---
Donating from Europe
Supporters from some European countries can take advantage of tax effective giving in their own country when making donations to St Edmund's through Transnational Giving Europe.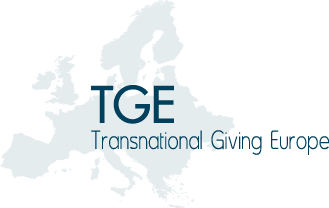 Transnational Giving Europe (TGE) is a partnership of leading European foundations and associations that facilitates tax-efficient cross-border giving within Europe. The Network enables donors, both corporations and individuals, resident in one of the participating countries to provide financial support to non-profit organisations in other member countries. Donors benefit directly from the tax advantages provided for in the legislation of their country of residence. For further information, please consult www.transnationalgiving.eu.
You can now donate online if you are in one of:
All member countries will be able to donate online soon but, until then, you can contact your local TGE partner organisation to arrange a donation.
---
Gift Aid for UK Taxpayers

Boost your donation by 25p for every £1 you give by allowing us to claim gift aid. Please contact us for the form and a return envelope or download a form here. Further details of the Gift Aid Scheme and the eligibility requirements can be found here.
---
Payroll Giving
This allows you to make a tax-free donation to St Edmund's College directly from your salary or pension, via the Give As You Earn scheme. Payments are normally of a set amount, made monthly, but it is also possible to make one-off payments. Your employer may also match your donation, which could as much as double its value to St Edmund's College. In order to set up a gift via payroll giving you need to contact your HR or Charity Department. They will ask you to complete a form which requires your employer to make a deduction from either your salary or pension.
Some employers offer a Matched Giving scheme, increasing your donation at no cost to you.
Find out more about setting up Payroll Giving as an employer.
---