Supporters from some European countries can take advantage of tax effective giving in their own country when making donations to St Edmund's through Transnational Giving Europe.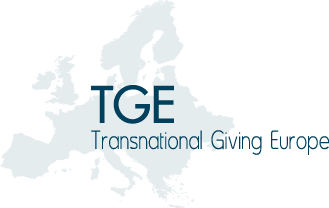 You can now donate online if you are in one of:
All member countries will be able to donate online soon but, until then, you can contact your local TGE partner organisation to arrange a donation to St Edmund's or make a donation with our own online form if you are in one of the following countries:
It is not possible to make gifts to UK charities through TGE from the following countries, but you can instead donate through Enthuse by card:
Austria
Ireland
Portugal
Romania
You can donate using the following links:
Make a gift to the Student Support Fund online
Make a gift to the Eddies Fund online
Make a gift to the Estate Development Fund online
Make a gift to the Chapel online
Of course, there are many other methods by which you could choose to make a donation to support St Edmund's and we would be delighted to hear from you to discuss your gift. These include, but are not limited to: bank transfer, cheque, a gift of stocks or shares, credit or debit card donation, Direct Debit (from your UK bank account).
Transnational Giving Europe (TGE) is a partnership of leading European foundations and associations that facilitates tax-efficient cross-border giving within Europe. The Network enables donors, both corporations and individuals, resident in one of the participating countries to provide financial support to non-profit organisations in other member countries. Donors benefit directly from the tax advantages provided for in the legislation of their country of residence. For further information, please consult www.transnationalgiving.eu.